Darry Vides-Kennedy is a people photographer based in north London.
He was born and grew up in southern Africa and lived elsewhere in the world. Darryl produces strong images of individuals and, in this interview, talks about his work to MannedUp.
Disclosure: Some of the links below — marked with (£) — are affiliate links, meaning, at no additional cost to you, I will earn a commission if you click through and make a purchase.
What kind of photography related niche do you specialise in?
When asked the question I always say that I am a 'people photographer'. I love the interaction between subject and myself.
What recent examples of your work do you want to point people to?
I was recently in Zimbabwe photographing the people of that beautiful land. Until that is published I refer to my fashion shoot in December 2017. I did everything except the make-up.
Which piece of photography are you most proud of?
Probably a fashion shoot I shot called Racescape.
It is about a black woman who, thanks to modern media, convinced herself that being white was equivalent to being beautiful. But once she was made up 'white' she realised that she was not comfortable in her new skin and that in fact perception was not reality.
She shed her 'whiteness' and embraced her blackness and loved herself for who she was.
What do you enjoy most about photography?
Meeting people and challenging myself to take a photograph that truly captures the essence and soul of my subject (£):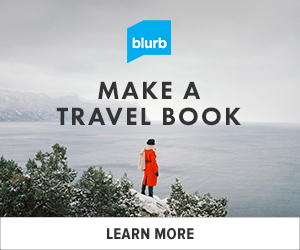 Do you have a favourite destination?
Sadly, I have not had the opportunity to travel much for work.
Saying that I was in Zimbabwe recently and that was a special place.
I also love shooting in studio…wherever that may be.
What would be a typical working day for you, if there is such a thing?
At present, my typical day is editing and post production.
In a perfect world I would be shooting every day with a team in place editing and carrying out post production (£):
Do you ever suffer from creative block?
Yes, this is quite normal for me. I have learnt that 'the best way out is through' . One just needs to be patient and sit it out. Inspiration can come from anywhere and at anytime.
What tip would you offer someone anyone entering the industry?
In addition to having a 'strong eye', learn the skills/rules required to enable one to take a good photograph.
Study and practise your craft. Follow your passion and know that it is a very competitive industry.
Talent alone is not enough. Networking, drive, luck and a thick skin are also important (£):
Which photographers inspire you?
Helmut Newton because of his ability to tell a story in just one image is exceptional. I also loved that he showed women in a very powerful and dominant way. Unique at the time.
Richard Avedon could do everything but it is his portraits that I am attracted to. He had the ability to bare the souls of his subjects.
Robert Capa is considered to be one of the bravest and greatest war photographers of all time. He was the only civilian photographer to land on Omaha Beach on D-Day. His images from that landing are surreal.
What do you aspire to achieve as a photographer?
I want my work to have value and be in demand.
Photography is a tough industry, what do you see as its biggest challenges?
Breaking through in a cluttered market. Today everyone is a photographer (thanks to smart phones). And the number of followers one has on social media seems to carry more weight than one's ability and skills.
I guess I should be 'working' social media, but to be honest it simply bores me. I would rather be taking photographs versus trying to market them.
What about its opportunities?
It is not an opportunity per se but I live by the mantra 'if not me, then who?' That drives me on.
If you weren't a photographer what would you like to be?
A National Lottery winner!
Is there anything else you'd like to say to Manned Up readers?
Life is short. Do what you love doing and never give up. Dream big.
Do you have a website where people can find out more about you?
Yes, it is www.dvkstudio.com.
The images illustrating this post, like all photos on MannedUp.com, are subject to copyright and may not be used elsewhere without the prior permission of the named photographer.