Olivia Greenway is a London-based travel writer.
Her work has been published in national newspapers and magazines such as The Daily Telegraph, Woman's Weekly and Time Out. Olivia also writes for online outlets.
Disclosure: Some of the links below — marked with (£) — are affiliate links, meaning, at no additional cost to you, I will earn a commission if you click through and make a purchase.
She writes hotel reviews for The Telegraph's Hotelegraph and jokes she has "been a well-fed restaurant reviewer since 2011."
What kind of travel related niche do you specialise in and why?
I don't really have a niche but I love luxury hotels – not just staying in them (although that is nice) but how they are run. I find all the back of house, behind the scenes stuff interesting.
Hotels can look very similar but it's the people inside that make the difference. I also appreciate restaurants for the same reason. I often pop into the kitchen (if they let me).
I've visited over 500 luxury hotels in the last few years and stayed in about a third of them.
And cities – they fascinate me too. I'm not into backpacking, camping, glamping, caravanning, cruising or extreme sports.
Which piece of writing are you most proud of and why?
I suppose the first piece I wrote, back in 2008 – that was commissioned while I was still training – for the Mail on Sunday. It was published on Mother's Day and covered the challenges of a single mum (me) taking her mobile-mad teenager on holiday to Scotland.
What do you enjoy most about travel writing?
The variety, the excitement and meeting different people from all walks of life. You absolutely need to travel to get a true view of the world; it's very grounding.
Seeing a fourteen-year-old girl with her baby on her back working on a building site in India is a case in point (£):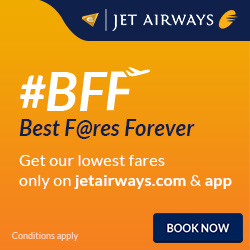 Do you have a favourite destination?
I've been to a hundred countries but India is the one I've visited the most. You can't generalise but I suppose I like the people; they are reserved and gentle. And, of course, the food is sumptuous.
What would be a typical working day for you, if there is such a thing?
When I'm at home, I work most days, even the weekends if I'm very busy. I'm at my desk at around 8am. I suppose a quarter of my time is admin and emails, a quarter is writing, a quarter is rewriting/polishing and the rest is thinking/researching time. I have a quick lunch then try to get out for some fresh air.
I usually work until six when I'll get the dinner ready, usually cooking from scratch. I listen to my indie music when I'm in the kitchen as the rest of the day I've been quiet, unless I've been interviewing.
Do you ever suffer from writer's block?
I don't believe in writer's block. Sometimes I don't feel like writing but that's just laziness.
You can't enjoy every single thing you write. I put something down and then keep improving it until I'm happy. Sometimes I'll sleep on it, if I have the time (£):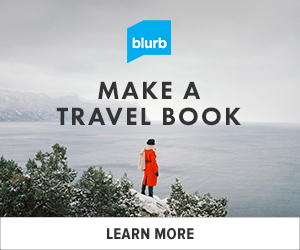 What tip or tips would you offer to anyone entering the industry?
Don't believe in those six-figure-travel-writer get rich claims. If you just want to get rich, get another job. It's hard graft and takes time.
It's not all glamour; sometimes you'll be cold and lonely; other times you'll be up until 3am filing a story in a different time zone. You get rejected a lot, so it's not for the faint hearted.
Go on as much training as you can, delivered by working journalists or specialists in their field with recent experience – not necessarily people who make a living out of training and could be out of touch – it's a rapidly changing landscape.
And 'network', even if you hate it. You don't have to do the 'gis us a job' routine, but get to know as many people as possible. Hiding in your study will do you no favours. Investigate Facebook groups – there's lots of useful stuff out there. Share things with your fellow writers – for example, work opportunities and press trip invites. As in all jobs, be nice, don't be a diva.
Which writers inspire you and why?
I loved Somerset Maugham's (£) short stories when I was younger and his tales of 'abroad' that sounded so exotic (£):
I like Bill Bryson (£) who has opened up our world to the behaviour of ordinary people (£):
And Alice Munro's (£) tales of small town Canada inspired me to visit (£):
What do you aspire to achieve as a writer?
I'd just like to keep improving. I also hope my writing is of some use. I get a real buzz when people say my guide to somewhere has helped them.
My husband caught a plane recently and the cover story in the inflight mag was mine. He wanted to get up and tell the whole plane, "my wife wrote this!" I'm glad he didn't.
It's a tough industry, what do you see as its biggest challenges?
Rates of pay for travel stories have plummeted even in the eight years I've been writing. Newspapers are dying and online outlets often don't pay. You need to keep your nerve and keep your faith in yourself.
What about its opportunities?
The internet has opened up infinite possiblities for anyone who can use a keyboard.
Bone up on as much online stuff as possible, learn about social media, SEO, writing for the web. Learn a few software packages such as WordPress and Adobe Creative Suite.
Don't bewail the internet, embrace it. It's an exciting time for writers. I'm not a techie at all but I've surprised myself at how much I have achieved.
Is there a destination you are particularly keen to visit and write about?
There just too many to list, but I'd love to go to Hong Kong as I was at school there and my aunt was matron of the main hospital.
If you weren't a travel writer what would you like to be?
I suppose I should have learned to play guitar or drums and then I could have been in a band.
I can't think of anything really; I'm pretty happy as I am. As you get older, you realise that it's not what you are but who you are that matters.
At some stage I'll do some charity work, probably overseas; I'd like to make a difference (£):
Is there anything else you'd like to say to Manned Up readers?
Although it makes sense to research a place you are visiting, every now and then, let serendipity take its course. Too much planning and research can suck the joy out of travelling. Make sure you actually look at things and appreciate them instead of just taking selfies and iPhone snaps.
Want to read some of Olivia's work? Check out this article about a train journey from Pretoria to the Victoria Falls through South Africa, Swaziland, Mozambique and Zimbabwe. It was published in The Telegraph. Olivia describes it as "one of those 'trip of a lifetime' experiences" which she loved.
You can find out more about Olivia at www.oliviagreenway.com.
Photographs illustrating this feature are by Why Eye Photography,
a company which specialises in travel and food photography.
If you enjoyed this edition of Inside Travel Writing, why not check out interviews with the likes of Lea Lane, Stuart Forster and Solange Hando.